This mod will allow you to change your Scania truck to a solid green interior. This interior will replace nearly 99% of the cab to a solid green color. This skin should work with all versions of the game and should apply to all Scania trucks in the game.
*Note:
This skin will most likely
not
work with any other Interior mod for the Scania Truck series...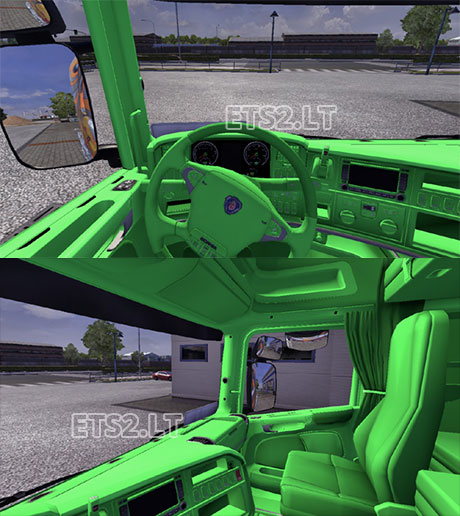 -Christopher Szotyori-
Mods, Info, & Reviews
Attila's Forums
Moderator