05-26-2014, 08:35 PM (This post was last modified: 05-26-2014, 09:00 PM by Thebobster4225.)
This mod will allow you to change your Scania truck to have a Grey and black interior. This skin should work with all versions of the game and should apply to all Scania trucks in the game.
*Note:
This skin will most likely not work with any other interior mod for the Scania
truck series..
You can download the mod here:
http://ets2.lt/en/scania-grey-interior-1-0/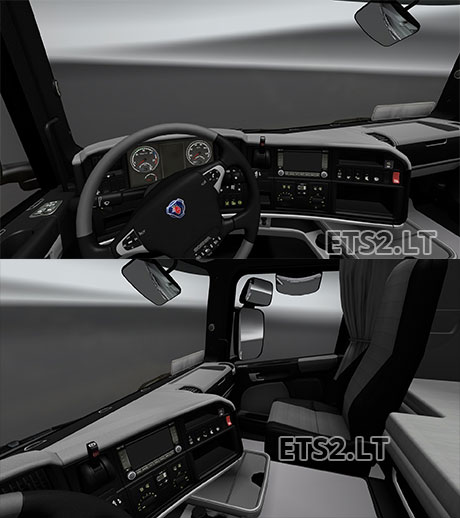 -Christopher Szotyori-
Mods, Info, & Reviews
Attila's Forums
Moderator